2020/03/10
Industry-University Cooperation program not just provides opportunity let students to learn interdisciplinary course, but also lead students to understanding intelligence mechanical industry. With senior technical team guidance, expect students will learn about the development prospection of the industry, workspace experience and career exploration to arouse their interest in smart inspection, so as to attract more talented students to join the field of intelligence mechanical industry.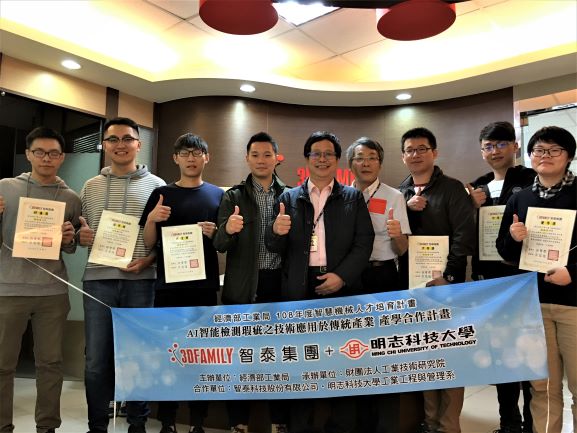 2020/03/10
Student from Ming Chi University of technology join the Industry-University Cooperation Program "Intelligence mechanical talent education program: AI smart inspection technology applied to traditional industry" held by Industrial development bureau, ministry of economic affairs, have a good score, awarded 3DFAMILY technology scholarship. 3DFAMILY provides technical resource and internship, nurturing AI smart inspection talent through implement, create a win-win situation for enterprise and students.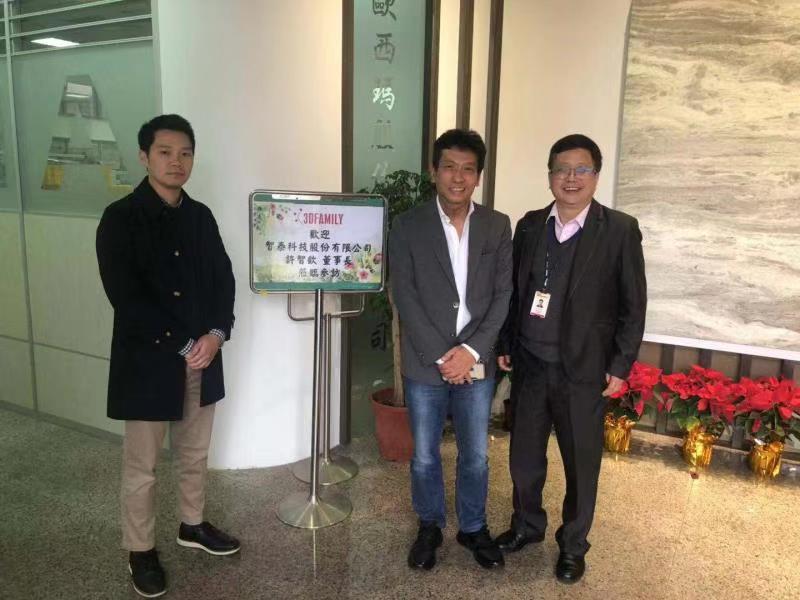 2020/02/27
OSHIMA group is famous garment industry and textile equipment manufactory at home and abroad. Today(12/11),chairman Hsu and general manager Huang visit OSHIMA group, and communicate with Chairman Deng about AI textile inspection technology, share each other's experience and open up opportunity for cooperation.